Coop. Ortofloricola
Sant'Antonio
In Sant'Antonio Abate, in Naples' province, was born our Horticultural cooperative in 1991.
Several local growers, decide to form a joint company, in order to enhance the Abatesi floricultural products not only on a nationwide's trade. Today there are more than one hundred associated companies and they continue to follow the original sales and representation system…. Find out more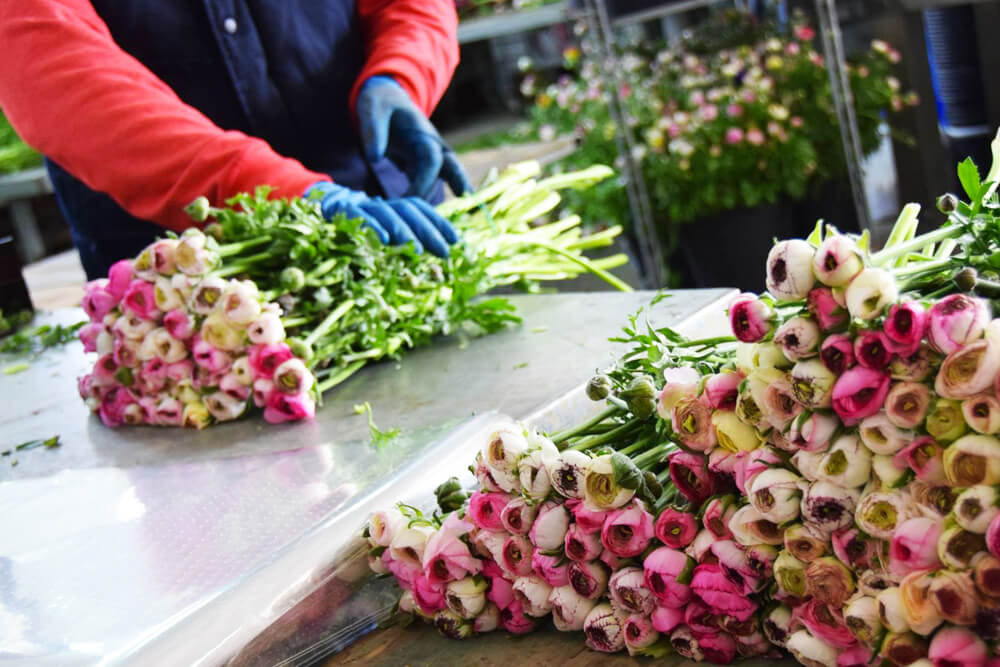 The quality that distinguishes us
Flowers' quality is the Sant'Antonio horticultural Cooperative's strength and is guaranteed by certain standards and by the double check to which the products are subjected: in fact, at first, they are selected by the floriculturist and then rechecked on site.
We assure our customers a careful quality control, a continuous research of new packaging and packaging technologies and a supply chain directed from the producer to the consumer in order to obtain the maximum guarantees about the quality of the product and its freshness.
Our products
Shapes and colors characterize the many species of the rose's family: from the elegant "bohème" to the particular "super green", some of the varieties are available! From a political symbol to an ornament worn on special occasions, "Dianthus" has been present in Europe for centuries and it is one of the richest flowers in history. A very particular variant of the dianthus is that of the mini dianthus, or "garofanini" (Dianthus caryophyllus). With their wonderful colors, the different species of mini dianthus can also embellish terraces and balconies. Buttercups (Ranunculus) are herbaceous plants mostly native from Asia. Among the most desired varietes there are: "elegance", "Pon pon" and "success". The touch of quality lies in the attention to detail. Plants like "Aspidistra", "Springer" and " Aralia" are just some of the types of ornamental plants grown by us!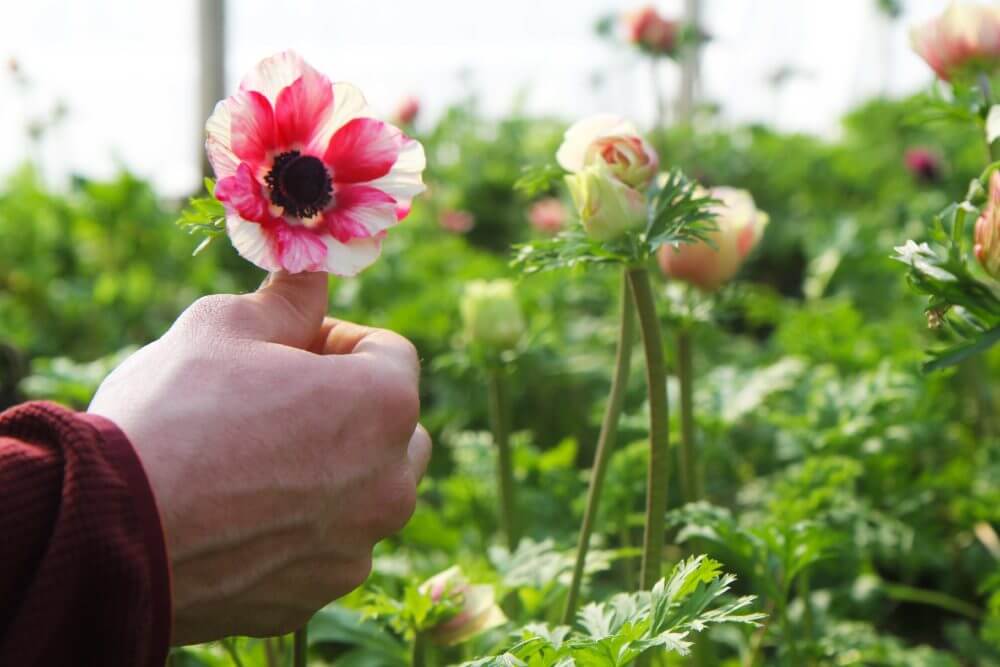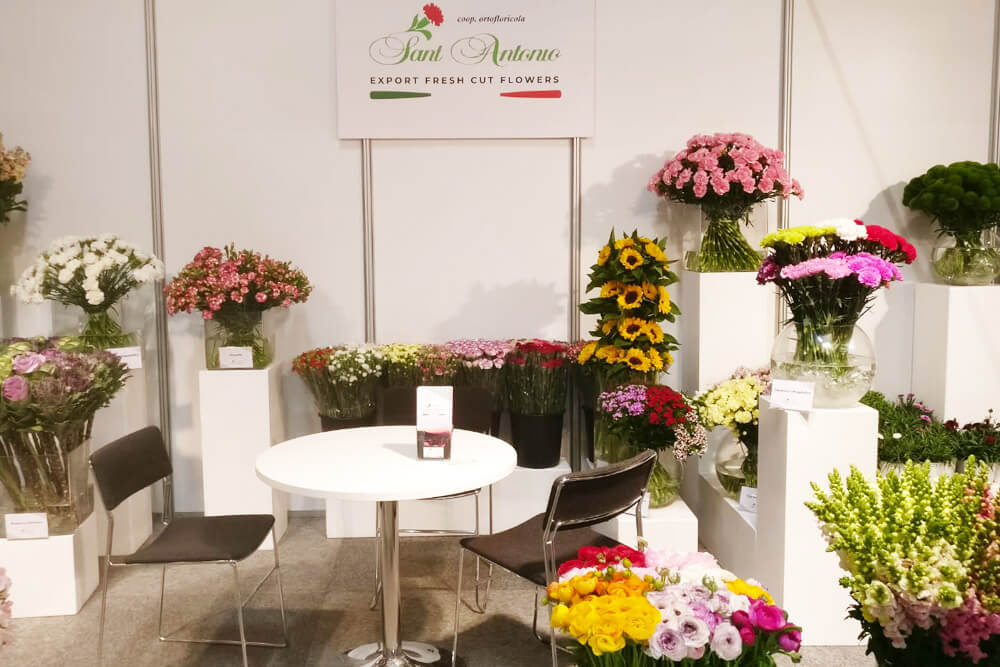 TRADE FAIRS AND EVENTS
Events like the
#
IFTF
  and the other fairs in general, are always a reason for joy and sharing for us.
Thanks to these events you have the opportunity to become part of a network that can only enrich, professionally and above all personally.
The Sant'Antonio Cooperative actively participates in international events, helping to make Italian and southern floriculture an ever-growing trend.